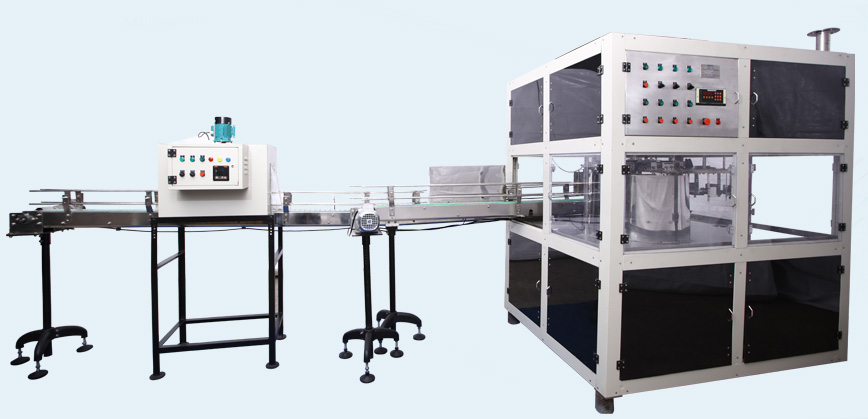 25 Years of COMPLETE LINE SOLUTIONS +1000 RINSING - FILLING - CAPPING LINES WORLDWIDE
Seppa has conceptualized the most Innovative methods for the growing demand of efficient bottle water packaging and complete line solutions. SEPPA's focus is on sustainable production of the RFC and consistency to create solutions for enhancing productivity, hygiene and line speed. Seppa designs are driven towards maximum uptime and reduced cost of production. Due to the neck handling system SEPPA's RFC's Ability to handle different shapes and lower grammage of bottle is the most important feature for creating line Flexibility. This helps in launching new products designs and packaging types in the same line"
SEPPA EVATS – 1000 :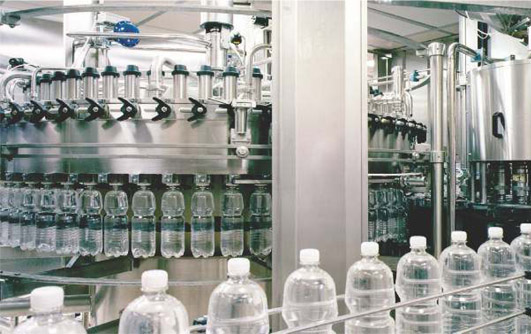 The Seppa – Evats – 1000 is the most advanced RFC for small scale bottle water production. It ensures high levels of hygiene along with "Contact Less Filling"
. The most hygienic and accurate filling technology in the world currently with an option of ozonized water or hydrogen peroxide for rinsing the bottle prior to filling.
BENEFITS :
Production Flexibility: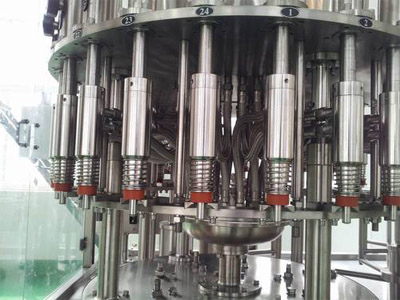 PET Bottle volume ranges from 200ml to 2 liters with special designs to 3 liters segmented equipment design for future module attachment on up gradation. Enhanced Hygiene: Through volumetric contact less filling Highest food safety: All contact components in SS 304 / SS 316 / SS 316L Dry bottle disinfection/sterilization with H O provided in *Aseptic Models. 2 2 Infinite option of filling valves to support innumerous product types. Free flowing liquid ensures maximum hygiene and microbiological safety Reduced product losses. Maximum productivity : Drastically reduced change over and maintenance downtime. Simplified cleaning: CIP cleaning System for rapid and easy cleaning
a. *CIP System: A inbuilt CIP System for rapid closed loop cleaning ensuring reduced energy and chemical consumption Contact Less Filling: SEPPA volumetric contact less filling ensures the most hygienic fill and *magnetic flowmeters ensures accurate consistent filling. Cap disinfection by UV as well as ozonized water spray incorporated for maximum hygiene. Dry cap disinfection/sterilization with H O provided in *Aseptic Models. 2 2 Seppa blowing and filling can be integrated for maximum efficiency and minimum operating cost. With an Advanced volumetric non-contact filling system integrated with *magnetic flow meters. The SEPPA fillers is most suitable for still water, Juice, and ice tea production to ensure the highest quality, hygiene and efficiency. *Optional feature provided in *Aseptic Models.
OPTIONAL FEATURES :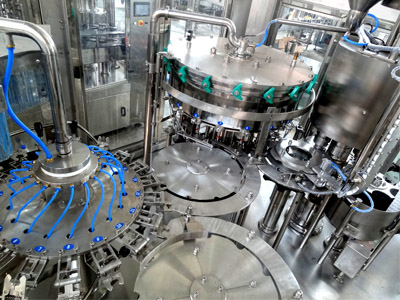 Shrink Labeler is provided on the output conveyor, Ozone Jets to disinfect caps, Germicidal Lamps, Change parts for Various bottle sizes is not a part of the machine, it forms a separate detail set. Extra conveyor for Shrink Labeler is provided on request.
Optional : Shrink Labeler, Germicidal Lamps, Pneumatic Cap Elevator
SEPPA Clean Room **
SEPPA provides option of a sterile clean atmosphere inside the Rinsing-Filling- Capping area with uniflow technology. This reduces the need to build clean room enclosing the Rinser-Filler-Capper. The advance oxidation system with Hepa Filtration and positive air pressure ensures maximum aseptic packaging. The uniflow air pattern is one of its kind ensure the highest hygiene during filling. **Provided on customer request